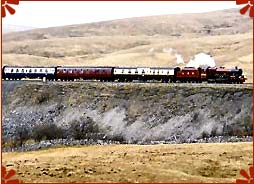 Solapur is located at a distance of 456 km from Mumbai in Maharashtra on the banks of river Sina. This place is famous as a Centre for Jains. The city is located on major road and rail routes between Mumbai and Hyderabad, with a branch line to Bijapur and Gadag. Solapur developed as a commercial centre for cotton and other agricultural produce.
Tourist Attractions
Solapur is known for its historical, religious, industrial and commercial importance. Ground Fort, Siddheshwar Temple, Mallikarjuna Temple, Parasnath Temple, Adinath Temple, Masjids, Churches and Agyari are the attractions of this place.
Akkalkot is considered to be an important center of Datta. The Vatavriksha Temple of Shri Swami Samartha and Akkalkot Swami math are important religious places, which are visited by many devotees.
Phandharpur the city of Pandhavi Vithoba is another most important pilgrimage center for the whole of India. It ranks first among the fairs in the state with an aggregate congregation of four to five lakh on and Kartiki Ekadasi.
How To Get There
Solapur is 456 km away from Mumbai. It is also well connected by road. State transport ply buses from major cities of the state like Mumbai, Aurangabad, and Pune to Solapur.
Accommodation
Sholapur has good hotels ranging from luxurious 5 star hotels to budget hotels.
Fairs And Festivals
A fair is organized at Saint Nath Temple in the honour of Saint Nath. The fair lasts for 6 days from shravana shud 11 to Vad 1. About 20 to 25 thousand people attend this fair. Nandidhwaj procession on Makar Sankranti is also attended by millions of devotes.
General Information
Area: 14895 sq. km (district)
Population: 604,215 (1991 Census)
Climate: Tropical
Rainfall: Average 897.8 mm
Summer: 42° C to 28º C
Winter: 27° C to 13° C
Latitude: 17° 42¢ to 18° 32¢
Longitude: 74° 33¢ to 76° 54¢
Clothing: Light Cotton and Woolen in winter
STD Code: 0217