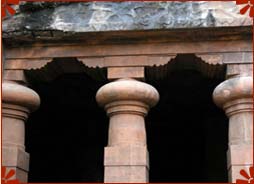 Elephanta Caves
Elephanta caves are in the magnificent Elephanta Island, which is 11 km from Mumbai. It has beautiful carvings, sculptures, and a temple of the Hindu God, Lord Shiva. This UNESCO World Heritage Site has been a commercial, military and religions centre for centuries having traces of early Buddhist culture.
Kanheri Caves
The location of the Kanheri caves is so green with wooded hills and valleys, and it is at a distance of only 42 km from Mumbai. The architectures of this cave are regarded to be one of the finest in India. According to historians, these caves scooped out between 200 BC and 600 AD. The whole complex has 109 caves cut manually on the flank of a hill; each fitted with a stone plinth that evidently served as a bed.
Marve, Manori and Gorai
These three beaches are the villages very close to Mumbai. Now this place has become quite industrialized, but its beauty remains the same. One can witness the remains of colonial time in Marve. Watching sunsets and sunrises is really appealing here. Tourists can reach Marve within an hour, as it is just 40 km from Mumbai.
Mandwa and Kihim
Kihim and Mandawa is nearly 10 km away from Mumbai. Kihim has dense coconut trees that give a pollution free green environment. This is a place for the nature lovers who want to spend some time with the beauty of the nature. The jungle of Kihim has different species of rare flowers, butterflies and birds. One can also enjoy perfect tent stay and a wonderful surfing.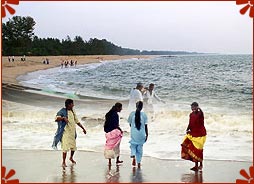 Bassein
Bassein is in the peaceful location, which is 77 km away from Mumbai. It is closely similar with the India's sultry beach state of Goa. But here, crowd is a bit less and those who wish to enjoy peaceful environment must visit Basssein. This is quite of a historic place. One can see ruined forts that were built by Portuguese inside dense forests of brushwood and palm grooves. The Portuguese cuisines served by the locals are really delicious.
Khandala, Lonavala and Karla
Locating at an altitude of 625m, these hill stations for its beautiful hills, deep green valleys, huge lakes, historic forts and waterfalls etc. Lonavala and Khandala have magnificent waterfalls that give a heart catching view during monsoon. Tourists can plan their trip together with Karla, Bhaja, and Bedsa caves, which are very near from Lonavala. This hill stations are also known as the 'Jewel of Sahydri', because of its nature's gifted of beautiful valleys, hills, milky waterfalls, lush greenery, and pleasant cool winds. Khandala, Lonavala and Karla are 104 km from Mumbai and 64 km from Pune on the Mumbai-Pune highway.
Matheran
Matheran is an important hill station of Maharashtra as it is the closest one to Mumbai and Pune. This 800m high hill station is located in Alibagh district of Maharashtra. It is appealing to have a view of the valleys from this green and calm hill station. One can also see Mumbai from Hart Point. Such viewings are most suitable on clean and unclouded days.