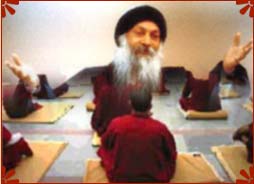 Osho Ashram
Osho Ashram, also known as the Osho Communal Centre is located at the greenery area of 17 Koregoan Park of the city. The Ashram offers a variety of expensive courses on meditation. Osho Ashram attracts a number of devotees each year including a large number of them from the western countries since early 70s even though Osho expired in 1990.
Shaniwar Wada
Shaniwar Wada is a royal residence built by the second Peshwa, Bajirao-I Shaniwar Wada, which is located in Pune. Construction of Shaniwar Wada began on 10th of January 1730. It is said that Bajirao Peshwa-I laid the foundation by collecting handful of mud from the nearby Lal Mahal. Shaniwar Wada today is left with only with an imposing outer wall. It is visible that the ruins can translate the glory of the Maratha power. The doors of the palace are so strong that it had been designed to dissuade huge enemy attacks.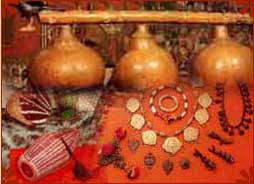 Raja Dinkar Kelkar Museum
The museum has nearly 20,000 collections of objects paintings, handicrafts, armour-suits, musical instruments and many other objects of art and artifacts collected from all over the world. The building has been designed in a Rajasthani-style, but the galleries give a clear depiction of the life and culture of the Marathas. Dinkar Kelkar spent almost 60 years traveling and purchasing objects from the remote areas and towns of India. Dividing into 36 sections, the collections are confined mostly to everyday life like pots, lamps, containers, nutcrackers, pen stands. 'Mastani Mahal' is regarded to be the masterpiece to this museum, which was erected here in its original form.
Tribal Museum
It is near the railway line, which is just east to the railway station. Maharashtra is a vast country and there are uncountable numbers of tribal in this country. Having different languages, these tribes have their own food habits, taboos, and beliefs - in short distinct cultures. Tribal Museum exhibits the cultures of the tribal communities mainly from the Sahyadari and Gondwana regions. It is a place where one can find to get an insight into the lives of the tribal communities of Maharashtra.
Gandhi National Memorial / Aga Khan Palace
Mahatma Gandhi, Kasturba Gandhi, Shri Mahadeobhai Desai, Dr. Sarojini Naidu and others were kept under imprisonment in the Agakhan Palace during 1942- Quit India movement. Shri Mahadeobhai Desai and Kasturba Gandhi breathed their last breath in this Palace. Marble memorials of these two great leaders are there. Agakhan Palace is known for its architectural excellence. Spreading on a 19-acre land, the picturesque beauty of the palace captivates the eye of every onlooker; with its magnificent structure. Mahatma Gandhi's items like his bed, writing desk, Kasturba's saree and other clothes; her Chappals (slippers) are maintained properly at their place.
Vishrambaug Wada
This is a three-storyed mansion, known for its beautiful entrance and balcony with carved woodwork typical of the Peshwa period. The 260 ft long and 815 ft broad Teen-Chowki Wada was built by the last Peshwa, Bajirao II as his residence at a cost of Rs. 2 lakhs. The Wada's eye-catching wooden facade is memorizing in its beauty, and has beautiful columns carved in the Suru form. On October 31,1880 a surprise fire engulfed the Wada ravaging the entire structure. Vishranbaug Wada was restored to its somewhat original appearance by public subscriptions and municipal contributions. For many years till 1958 it was to serve as the offices of the Poona Corporation. Today it houses assorted offices: a strange fate for what was once a king's abode.
Bund Garden
Sir Jamshedji Jeejeebhoy constructed the Bund Gardens. The Bund gardens, which are next to the river, are just the place for evening strolls on the lush green grass. Boating and rowing facilities are also available over here. There is a Ganesh temple situated in the vicinity of the park too.
University Park
Pune University's premise spreads over 400 acres of sprawling grounds with quiet roads and small open canteens towards the city suburbs. Mr.Woodrew laid out the university garden. Spending a pleasant quiet evening at this garden is refreshing.