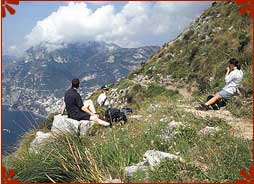 Karla caves is not that tough to trek. This 2000-year old caves have lots of Buddhists architecture. Karla was built in 2nd century BC. These caves are the best-known examples of the rock cut caves in Maharashtra. These caves are mostly Buddhists monasteries. Having largest cluster of Chaitya caves, Karla Mountains are old as to 160 BC. The mountain has appropriate terrain for a rock climber to reach up to the top. Such types of architectures can also be seen at Sahyadris and Bedsa caves. These Buddhist caves served as monasteries
Trekking begins when one reaches Kamshet station by local train either from Pune or Lonavla. From here, one has to catch a bus or a jeep for Bedsa village. A steep trail, which takes about 45 minutes, leads to the top of Bedsa hill from Bedsa village. Then one must move towards Visapur fort and Lohagad fort.
Then trekkers reach Bhaja forts, the way from Bedsa to Bhaja might sometimes be complicated but one can pay a villager from Bedsa to escort up to Bhaja. It is advisable to leave early in the morning during summer, as it is a hot 5-hour walk.
But from Bhaja caves, it's an easy 10-minute walk to Bhaja village along steps built into the hillside. Here, one can buy food or provisions and make telephone calls. A twenty-minute walk will bring one to Malavali station. This road will cross the railway track and the Bombay-Pune highway and eventually get one to Karla caves in about an hour and a half.
Bhandardara, another popular adventure is at a distance of 180 km by road. This place has a stunning lake surrounded by hills.